Answers to Frequently Asked Questions
How many estimates must I obtain?
By law, you are not required to get more than one estimate and you may take your vehicle to the repair facility of your choice.

Who is the insured and claimant?
An Insured is the person filing a claim with their own insurance company on their policy. A Claimant is a person filing a claim under the other person's insurance company, and or policy. In some instances you both may have the same insurance company. If you are filing under the other person's policy, (because it was their fault) you would be the claimant.

When is my deductible due?
The deductible is due at the end of the repair when you come to pick up your vehicle. If you request a parts pre order, and the claim has not been approved, you may be required to sign an authorization of repairs and/or leave a deposit.

When can I wash my vehicle?
You may hand wash your vehicle right away, in most instances. Caution must be taken when washing your vehicle that the surface of the vehicle is cool when spraying with cold water. Cold water on a hot paint can cause a discoloration. Always make certain, you wash your vehicle in the morning or when the vehicle has been in the shade and the surface of the paint is cool to the touch.

What about car washes?
Many brushless car washes are fine to use as long as there is minimal contact with the paint's surface with any material. Even a chamois can collect dirt and dust causing small visible scratches to your vehicle. Try using cloth diapers on your vehicle, being careful to wash them after each use. There is nothing like an old fashioned hand car wash in the driveway at home using the correct products.

When can I wax my vehicle?
You should not wax the painted portion of the vehicle for at least a month. Hand waxing is the safest method of waxing a vehicle's paint, although a machine polish does last longer, but should only be performed by a professional.

If someone else hits me and it is their fault, will their insurance company pay for the repairs and/or my deductible?
Yes, if it is determined by their insurance company (possibly determined by the police report) and /or if the person admits they were in the wrong in normal conditions the other insurance company will pay. In some instances your insurance company will subrogate against the other insurance company for the repair costs. If the other insurance company has not accepted liability and you want the repairs to be performed, you may want to go through your own insurance company to expedite repairs. In this case you may owe your deductible until your insurance company settles with the other insurance company. Police reports can take 2-4 weeks to process for use in liability confirmation.

What if someone damages my vehicle and wants to pay for the repairs on their own?
This is a very sensitive situation. We cannot accept funds from a third party, if you settle with the person that is paying for the repairs, you must have them pay you, and you must pay us for the repairs, we cannot accept funds for your repair from the other person. Our agreement and authorization must be from the owner of the vehicle.

How exact is the estimate you wrote for me?
The estimate we wrote is exactly that... an estimate. We attempt to be as precise as we are able to, but there are many variables in the process of collision repair. First there is concealed or secondary damage; this is damage that is not visible or obvious until the vehicle is disassembled. Second there are parts price increases from the dealer parts database that have not been published to our software. There are other variables involved but these are the two predominant factors.

If I am a claimant, how long will it take for the other insurance company to accept liability?
The insurance company in some cases will wait for the police report to determine if their insured is at fault, this can take 3-4 weeks to be processed. In obvious cases, with a reputable insurance company, liability may be accepted in a couple of days, depending on the circumstances.

How long will my vehicle take to repair?
This depends on the insurance coverage confirmation at the beginning. We must have coverage and/or liability confirmation before the insurance company will authorize us to start repairs or order parts. We must also have your written authorization before starting repairs. Due to the variety of collisions and the different repair processes involved, and parts availability each repair time will be different. After the estimate is written we can calculate and estimated target time for your planning convenience.

What is LKQ?
LKQ is an acronym for "like kind quality" or used parts. Like Kind Quality is a term used for a used replacement part for your vehicle. Used parts are quite commonly employed in the repair of vehicles to keep the cost of repairs to a minimum.

What is blending?
We will blend a panel when it is adjacent to another panel we are replacing or the repair is close to another panel. For instance if we were to replace your left front fender, we would blend the hood and the left front door. Blending is painting the color in to approximately 1/2 to 2/3 of the panel and clear coating the entire panel. This process allows an indiscernible paint and texture difference between the panels.

What will my hood or fenders with rock chips look like after they have been blended?
When we blend a panel for color match and consistency, we paint approximately 1/2 of the panel with the color and clear coat the entire panel. The clear coat has a tendency to exaggerate the previous chips in the panel we are blending. You may want to inquire for the additional charge to paint the entire panel when possible.

What is "color, sand, and buff" or "color, sand and polish"?
This is an operation we perform after we have painted and baked your vehicle's paint in our spray booth and the paint has dried. This allows us to remove any small particles of dust from the paint and smooth the texture of the paint to match the existing orange peel as explained above.

After my vehicle is completed, how long do I have to pick up my vehicle?
We would like vehicles picked up the same or next day, after notification. We do have a 72 hour complimentary period for which you may leave your vehicle after completion. If you are in a rental car the insurance company will normally cover the rental vehicle cost while the vehicle is being repaired only.

We will repair your vehicle to pre-accident condition and repair damage that applies to this claim, any additional repairs will be your responsibility.
Occasionally, in the process of repair we find previous damage to a vehicle unrelated to the accident. In this case we would notify the owner of the vehicle and invite you to come and inspect the previous damage, at this time we would prepare an estimate to repair the previous damage. There are a couple of choices to make at this time, either pay to repair the prior damage, call your insurance company and ask if they will allow another claim to be opened to repair this damage (another deductible will apply), or not fix it at all. Prior damage can obstruct the repairs we are performing and cause the quality of our repair to be compromised.

How long is the paint repair warranty?
Paint and body repairs are guaranteed for as long as you own your vehicle. Please read our written warranty.

Under what circumstances would you not warranty your paint?
In some instances when we have to paint over old weather cracked paint, multiple layers of paint, or in rare instances if the vehicle has been repaired or painted previously, we will not be able to warranty our paint. The paint underneath the paint we will apply can cause our paint, both chemically and physically, to deteriorate and/or crack. In some cases panels may need to be striped to the metal and painted, for a quality repair.
What our clients are saying about us
We have established longterm and stable partnerships with various clients thanks to our excellence in solving their automotive needs!
More Reviews

Red and Cindy exceeded our expectations with their customer service. Every phone call was answered with kindness and provided clear updates on our vehicle . Your body shop/repair team did an extraordinary job. The work is seamless and looks fresh out of the dealership!!! We appreciate your honesty and attention to detail!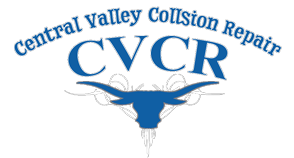 They are amazing and take the best care of my cars! The only place I trust with body work and paint for my vehicles!